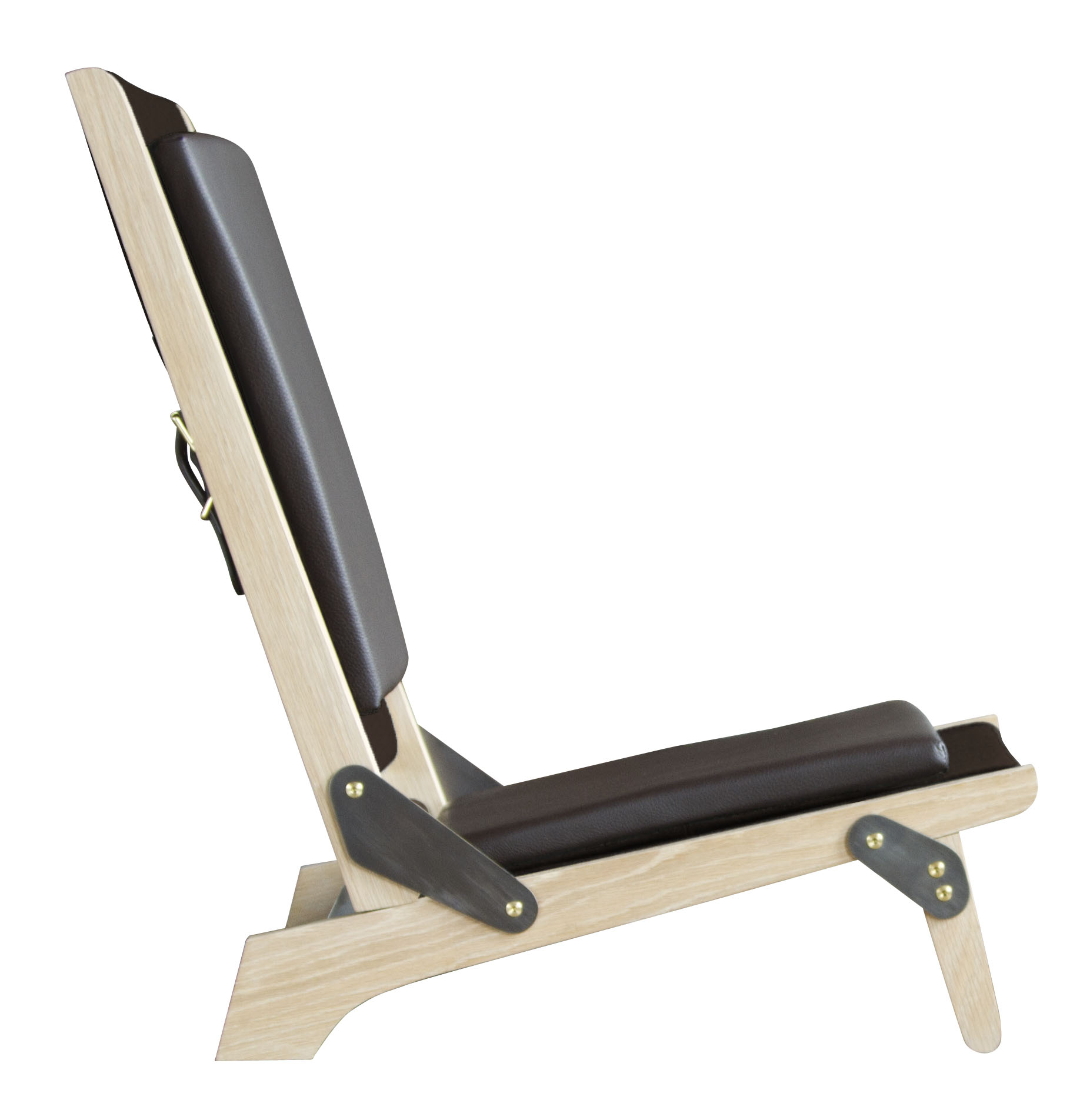 O.F.S. Folding Field Chair

The O.F.S. Folding Field Chair was designed in 2015 as part of the Officer's Field Set which commemorated both Ghurka's 40th anniversary and the 200th anniversary of the Gurkha soldiers' service to the British Crown.
We are developing an OFS Lounge Chair - See the OFS Dining Chair.
Our seating collection is comprised of 30 chairs, stools, and benches. Every chair is made to order and because we offer a wide variety of material options it's rare that we ever produce the same chair twice.

See examples of some of the material combinations we've made.
Materials

Wood: 26 woods from light to dark and several specialty finishes

Fabric: Canvas and Perennials

18 Indoor Fabrics
45 outdoor
7 indoor/outdoor fabrics
COM - 4 yards – 50" goods subject to approval

Upholstery Leather: 200 plus leathers from Garrett Leather and Moore & Giles
Grained Leather Options: Garrett Leather – Torino or Avion
Smooth Leather Options: Moore & Giles – Mont Blanc, Notting Hill, Valhalla

English bridle leather strapping colors:
black, dark chocolate, havana, saddle, cognac and coach
Options:
Contact us for more information
Share:
Dimensions:
20" W x 28" D x 27.5" H